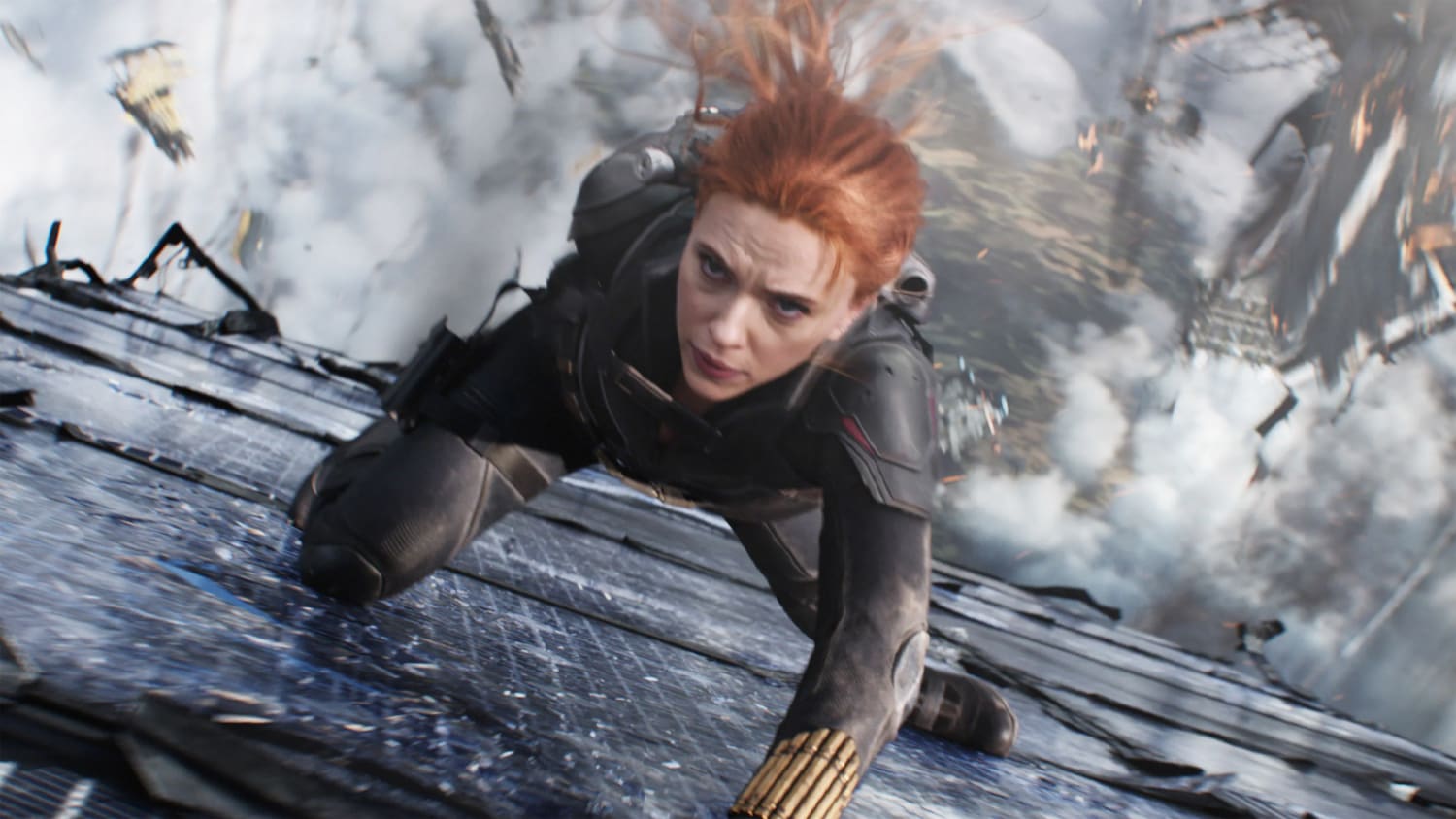 Well it certainly took a while for Phase 4 to officially start, no thanks to the COVID-19 pandemic, but thankfully it was well worth the wait! It's been a long-time coming for our fellow Avenger to finally get her own female-led solo superhero movie, even if it is bittersweet that it was made after her demise in "Avengers Endgame". Nevertheless, here is my review.
Set immediately after the events of "Captain America: Civil War" (2016), Natasha Romanoff, aka Black Widow, confronts the darker parts of her ledger when a dangerous conspiracy with ties to her past arises. Pursued by a force that will stop at nothing to bring her down, Natasha must deal with her history as a spy, and the broken relationships left in her wake long before she became an Avenger. The film stars Scarlett Johansson as Natasha Romanoff / Black Widow alongside Florence Pugh, David Harbour, O-T Fagbenle, Olga Kurylenko, William Hurt, Ray Winstone, and Rachel Weisz.
Scarlett Johansson is in top form in her emotional performance as Black Widow as we finally uncover all the important plot points in her history. From Dreykov's daughter to the infamous Red Room; however we never got to see Budapest in full detail. But Florence Pugh and David Harbour steal the show as Yelena Belova (pokes fun of Black Widow's poses) and Red Guardian (Russian Version of Captain America). Which is ironic considering David Harbour fought Russians on "Stranger Things" and its pretty clear Yelena is being set-up as the new "Black Widow" for the MCU. Taskmaster is another fascinating Marvel Villain I've wanted to see for sometime, however the character doesn't speak and in a downer twist its revealed to be Dreykov's daughter under mind control. Also both post-credit scenes are predictable, one that explains the vest Black Widow wore in "Avengers: Infinity War" originally worn by Yelena and the other that set-ups "Hawkeye" on Disney + featuring the actual first appearance of Valentina Allegra de Fontaine (our first appearance of her was on "The Falcon and the Winter Soldier".
Overall this spy thriller is a thrilling mix of "James Bond", "Jason Bourne" and "Mission Impossible" that is a perfect way to kick-off Phase 4 of the Marvel Cinematic Universe as well as being a fitting send-off the Black Widow, its possible it could have been tighter and there are certain plot points I wish we got, but other than that I had a fun time!